Fall 2023 Pearl Trends: Multi Colored Tahitian Pearl Strand
In 2023, the most popular pearl jewelry is undoubtedly the Tahitian pearls. Wendy Zhang created a sensation across the internet when she wore a stunning multicolored Tahitian pearl necklace at an event, paired with a simple black halter neck top. Tahitian, often described as resembling a colorful oil painting, is utterly captivating, leaving people powerless to resist its rare and sophisticated allure. The unique and elegant undertones of Tahitian pearls exude an artistic charm that can be appreciated anytime and anywhere.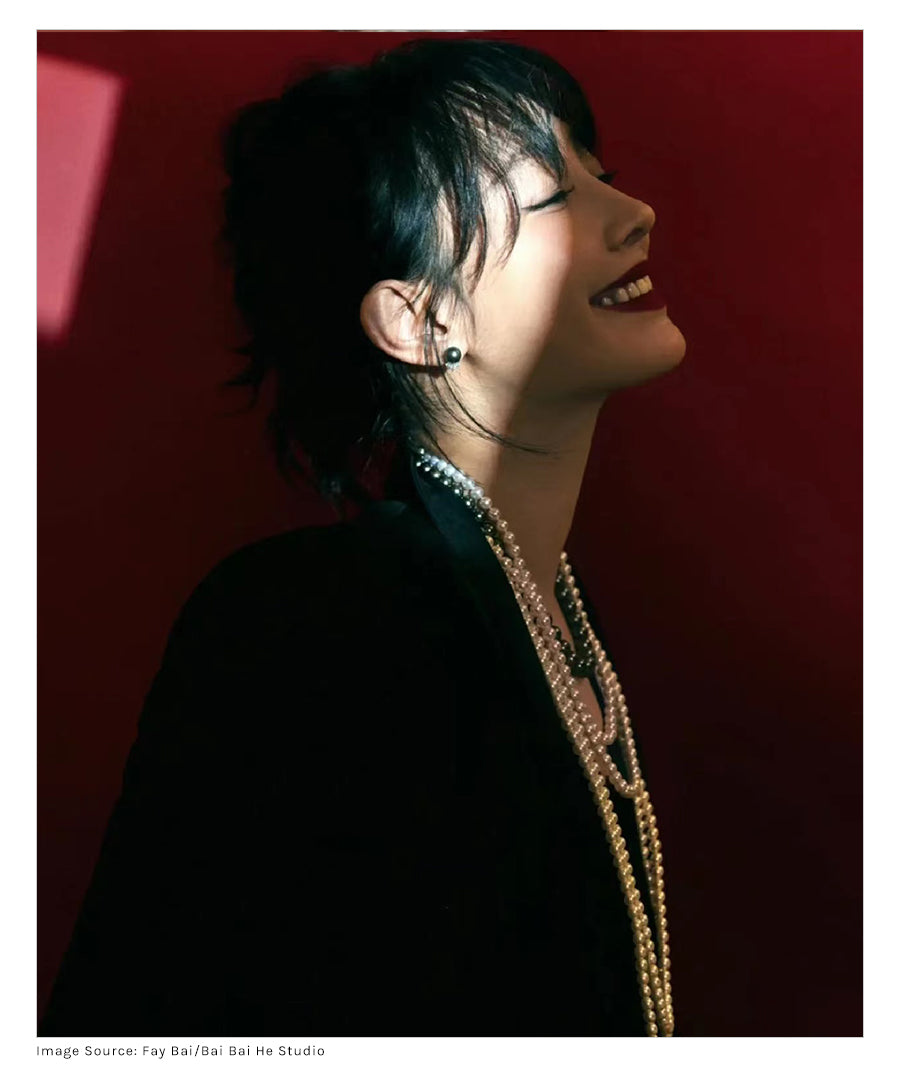 With the transition of each season, pearl jewelry presents a fascinating array of new ways to wear them. White pearls intermingling with Tahitian pearls create a bold statement, showcasing a daring attitude that bridges the gap between black and white. The overall look exudes a sophisticated sense of layering and high fashion. It's the perfect choice for those who want to make a meticulously stylish statement at social events.
Tahitian Pearls: The Rising Stars of Office Elegance. From boardrooms to business lunches, Tahitian pearls have emerged as the must-have accessory for today's stylish career women. Discover how these exquisite gems are reshaping office fashion with an air of sophistication and power.
Elevate Your Casual Chic with Tahitian Pearls
Who says pearls are only for formal occasions? Tahitian pearls are the epitome of versatile luxury. Pair them with your favorite jeans and a simple white tee, and instantly transform your everyday look into a statement of casual elegance, Whether you're brunching with friends, or simply enjoying a leisurely day out, Tahitian pearls add that touch of glamour that makes you stand out effortlessly.

Elevate Love and Style Together with Tahitian Pearls. Tahitian pearls transcend gender and celebrate love. Perfect for both men and women, they create a bond as strong as their unique luster. Embrace the elegance of Tahitian pearls as a couple, a timeless reminder that love and style know no boundaries.