The Chicest Types of Pearls To Wear Now
From Baroque Saltwater pearls to Baroque Freshwater pearls, we've meticulously curated the ultimate guide to the chicest types of pearls and how to wear them. Discover timeless elegance and elevate your style, Join on a journey of sophistication, where each pearl becomes a symbol of your unique and refined taste.
Embrace the allure of irregular pearls, a choice that exudes a distinct charm. While upholding an innate elegance, they celebrate your individuality, allowing you to express your unique style. With the versatility to stack multiple strands or effortlessly blend with your existing gold necklaces, these pearls become a canvas for your creativity, empowering you to craft a look that's uniquely you
Irregular-shaped pearls are all the rage right now, gracing the necks of fashion icons from Kate Middleton (Duchess of Cambridge, Catherine) to trendsetting bloggers. These unique pearl shapes have taken the fashion world by storm, and for good reason. After all, having something one-of-a-kind makes you feel exceptionally special.
If you have an unwavering passion for pearls, then indulging in the world of exquisite pearl collections and investment-worthy designs is undoubtedly your most opulent choice. PEARLY LUSTRE meticulously crafts the most extraordinary shapes from nature's pearls, unveiling awe-inspiring creations that are destined for the discerning eyes of pearl connoisseurs.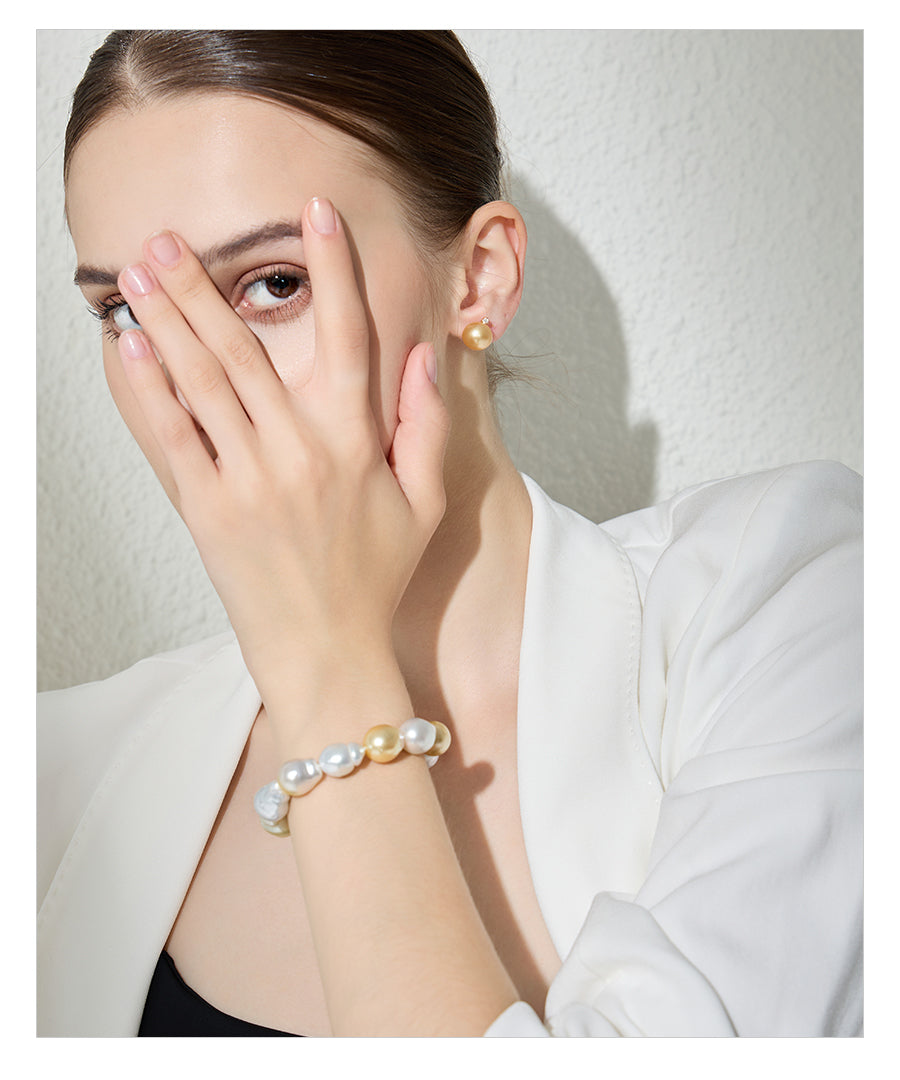 Seawater pearls reign supreme as the crowned jewels of the ocean, and within this watery realm, Baroque pearls hold an irresistible allure, especially for those with a taste for the extraordinary. Behold this stunning strand of Baroque seawater pearls, a masterpiece that seamlessly blends the opulence of gold with the sensuous allure of Australian white pearls.