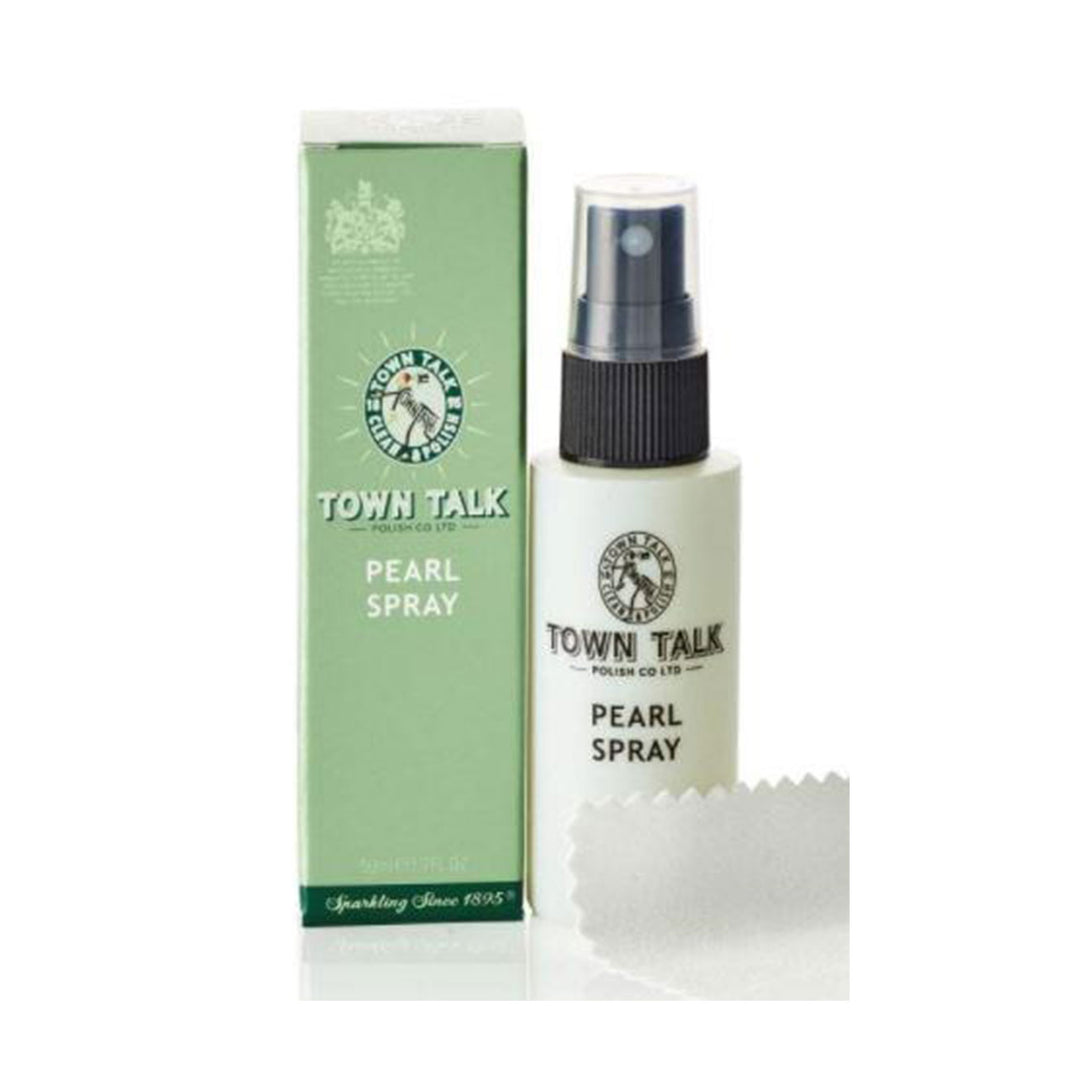 TOWN TALK MINI PEARL SPRAY 50ml/1.7fl oz JC00003
---
This spray will clean and protect pearls to keep them looking their best.
Its unique formula has been specially developed to gently remove surface impurities which can damage their natural lustre. It comes complete with a microfibre polishing cloth.
Ideal for pearl necklaces and gold or silver jewellery with pearl settings. Also suitable for cleaning delicate gemstones and fashion jewellery.
CARE FOR PEARLS
Pearls are made naturally by the oyster or mussel. They can last a liftime (or more) if properly taken care of, without losing their shine or color intensity. After each wear, use pearly lustre silver polishing cloth to wipe your pearl jewelry as perspiration and body oil from the skin is acidic and may affect the pearl jewelry's lustre.
Please refer to this page for more details on care for pearls.
CARE FOR SILVER
Using Pearly Lustre's silver polishing cloth, gently rub the silver several times. This will remove the tarnish and dullness, keeping your sterling silver like new. Once cleaned and polished, silver must be kept dry and properly stored with Pearly Lustre anti oxidant bag.
Please refer to this page for more information on sterling silver jewellery.
Size chart